So.

It's been a while.

Carl and I went to Kansas for my sister Kim's graduation! It was an adventurous time. We did a hearty amount of stuff...mainly my mother fed us. It was great! Take a little trip with me...


Left at 8:30 in the morning Friday morning. Drove and Drove. Drove and Drove. And did I mention we drove? About 700 miles! We then went to pick up my little sister Anna. We went to Tho Cau to eat Pho. Yummy! Ranee and Kim joined us while dad and Carl watched the basketball game. Cleveland and Boston or something. We were all pretty tuckered out by the end of the night so off to bed we went!


Saturday morning we got up, late might I add, and went to Mulvane Middle School football field to watch the Graduation ceremony. It was unbearably hot, but it was really fantastic. I remember when I graduated, looking back I think it is more special to me now than when I actually graduated. I was just mad because it started to pour down rain and had a tornado warning in 2001!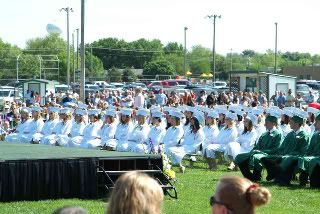 The girls wore white and the boys wore green. I wish I had more pictures of just my beautiful sister but they are on a CD at home so I will post some later. Carl and I went to my mom's house and she was throwing Kim a graduation party so Carl and I went. Mom made Banh Xeo, Crab Rangoon, Spring Rolls with Sweet Fish Chili Sauce, Seen Daht, homemade sausage, beef jerky and many many other delecacies! We ate ALL DAY! Then met Dad, Anna and Apbun at the River Festival to walk the Arkansas River and stare at people. We walked down to the Carnival and played games and rode rides.

Sunday was a fun day! It started out with Carl and Dad kayaking 6 miles of the Arkansas River, pictures of that to come while Anna and I hung out playing games. Old Maid, Match, Uno and doing puzzles.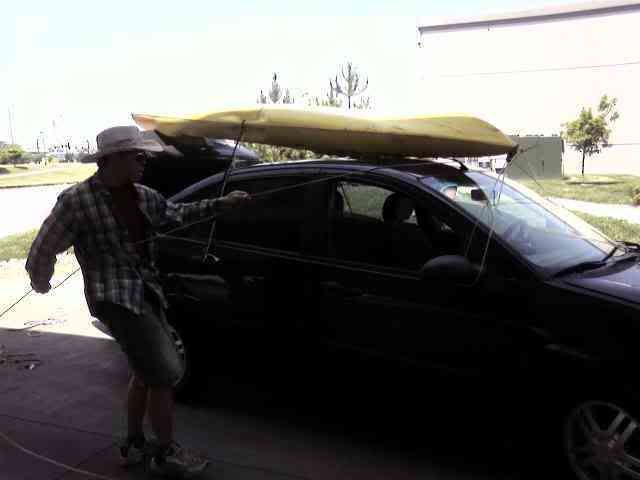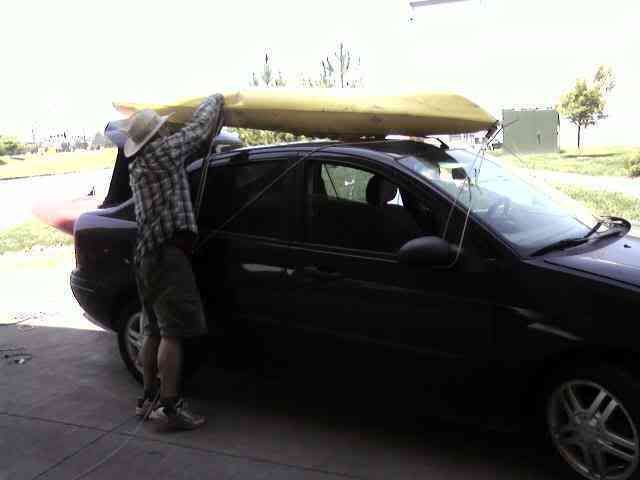 After that we went to the Indian Cultural Center to check out the festivities and ate Buffalo Burgers, Indian Tacos and Funnel Cakes. Anna and I went home and played more Games while Dad and Carl went to the Wat Laos Wichitaram Temple to run some electrical something or anothers. We went to bed and woke up to start our long journey home Monday morning.

All in all, it was a really fun trip. I am sure I will think of something else t write about but til then...ciao bella!